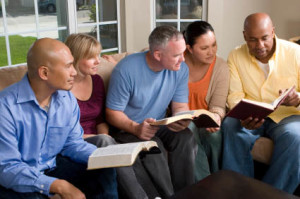 THE FORUM IS IN DEVELOPMENT AND NOT YET AVAILABLE
On-Purpose Peace is designed to be a stand-alone self-facilitated small group study. However, questions are sure to arise in your Gatherings. Your first place to turn is the FAQ section. There you'll find answers to many common questions.
But if you're hungry to learn and know more, please consider joining the Facilitators' Forum. There are three lengths of membership. Each includes Unlimited Access to the following:
Post your question in the forum. Kevin and his team will provide you specific answers and support before the sun sets twice.
Kevin W. McCarthy hosts a live Facilitators' Only monthly conference call.
Access to recordings of Facilitators' Only conference calls.
Get insider information about all things On-Purpose.
Gain access to a Facilitator's Guide for each Gathering (in development) and each chapter of The On-Purpose Person.
How to Join The Facilitators' Forum
60-Day Unlimited Access Membership: $12: Join Now
180-Day Unlimited Access Membership: $24: Join Now
365-Day Unlimited Access Annual Membership: $36: Join Now